Sneak Peek – 2010 BOMquilts.com Block of the Month Quilt
I spent some time over the weekend planning and designing the 2010 BOMquilts.com Block of the Month quilt, and thought you'd like to have a sneak peek at what we're going to do!
Santorini Stars, an Original Block of the Month Design from BOMquilts.com
Block #1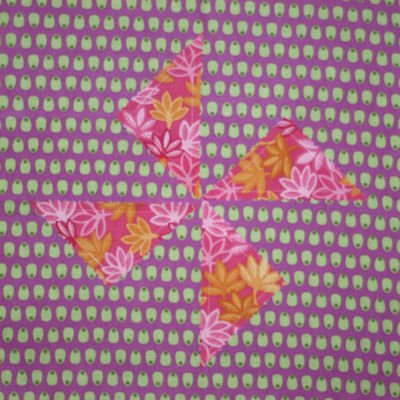 This quilt will use the Lili Tueller's "Santorini" fabrics from Moda and the kit for this BOMquilts.com 2010 quilt will be exclusively sold by AbbiMays.com.   The quilt will be a new play on older block designs, using raw-edge applique instead of piecing – ah yes, I've fallen in love with the ease and beauty of raw-edge applique!
Hope you're as excited as I am about this project …. now, let me get back to work so I can find time to finish making this project this week!