What does a fabric-fanatic do when presented with some absolutely adorable and stunning embroidered blocks? 
Wait, don't answer that.
Let me just say that in the weeks to come, we both have a treat waiting for us!
Crooded Brook® sent me more than a dozen artfully and beautifully embroidered blocks – TO DO WHATEVER I WANTED WITH THEM!!!
Do you realize what this means, fellow quilters? 
Heaven on earth. 
I layed all of the blocks out, I stroked the fabric, the kids and I made up stories to go with some of them, I photographed the blocks, and then I did what all quilters (that I know) do – my creative juices started flowing!
I am going to take the time today to show the blocks to you.  Get ready because tomorrow I will begin the first of three Crooked Brook® embroidery block giveaways for your very own custom-embroidered set of blocks.
<insert giddy laughter here>
Red Riding Hood Series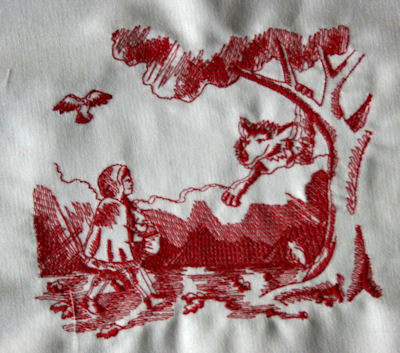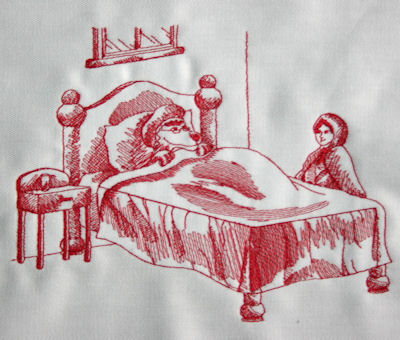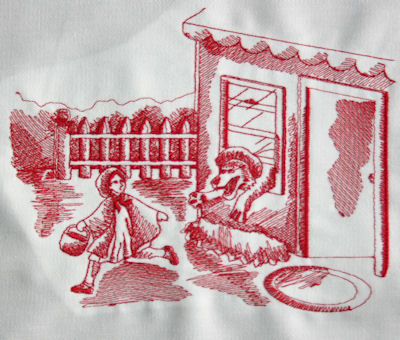 Goldilocks and the Three Bears Series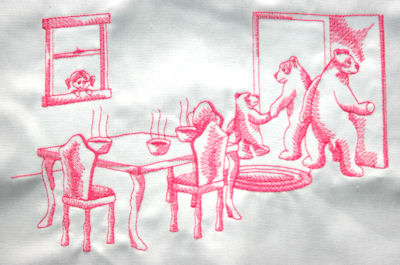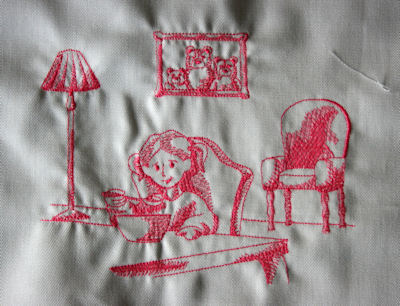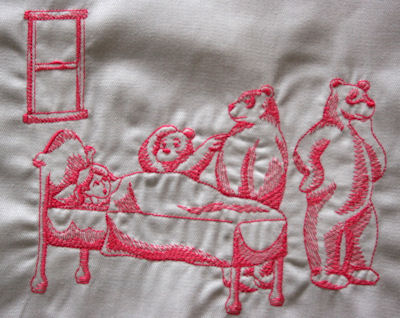 Farm Animal Series