One of the things I wanted, when my husband was finishing out my quilt studio, was pegboard.  We purchased one 4′ x 8′ sheet and then cut it into three pieces (with some leftovers).  I had my husband place one piece above my sewing station, one piece above the longarm and one piece in my foster mother's nook.
That was one of the best decisions I made!  I'm using the one over my sewing station for all sorts of things – and I've almost filled up the space already!  I'm using the one in my foster mother's nook to hold my thread holders.  The one over the longarm isn't really used much but I'm sure, as I fill one of the others up, I'll have to spread out and use that last one for more hanging tools of my quilt trade.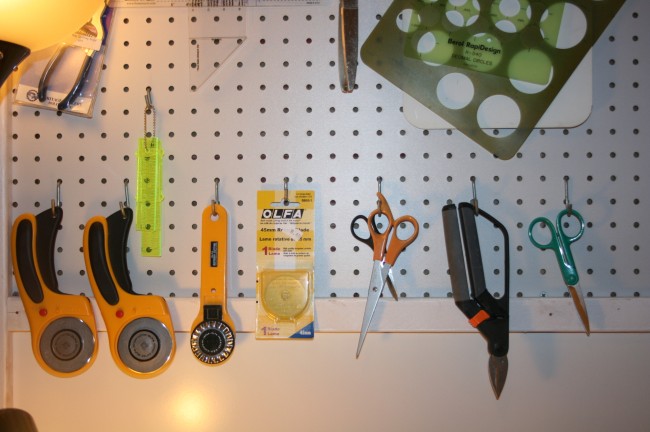 How do YOU organize your quilt-related tools?