Normally, I wouldn't share my sewing room mess with anyone.  But, these are desperate times!  My quilt studio should be finished this week – and not a moment too soon!  These photos will show you just how full my current sewing room in our house is: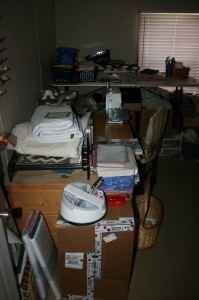 My sewing machine is barely noticeable on my sewing table.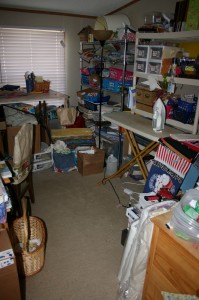 My shelves are overflowing and I have run out of room to store things under my cutting table.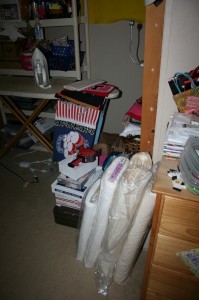 Bolts of muslin in front of boxes and boxes and more boxes.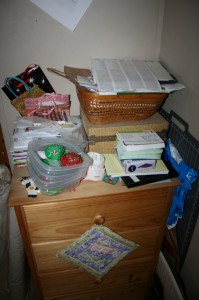 My mailing station, such as it is.
Tammy's Quilt Studio or BUST!