The Stockings Were Hung By the Chimney with Care
The Christmas gifts have come and (mostly) gone and the tree is standing so elegantly in the corner of the living room.  All of the kids' music boxes are still out, and every so often I will come into the living room and hear one of the kids winding one up to listen to the sweet melody of a Christmas song.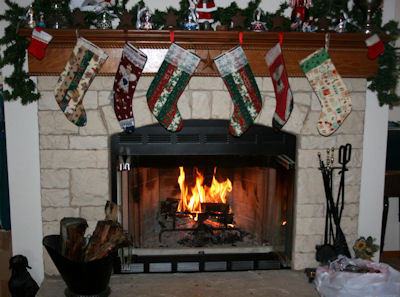 We are a family who celebrates the 12 days of Christmas, which means our tree and decorations stay up until at least January 6th, though we don't usually put everything out until after our middle daughter's birthday on December 20th.  This year, my husband and kids did all of the decorating – I felt bad that they had to do it, but I just was not capable of dealing with it.
Now, we will continue to celebrate the Christ Child's birth … reflect upon our loved ones and the gifts that we have received … and get ready for a new year!
May all your dreams come true!