The Artist Is In the House
Our oldest daughter was accepted to the Savannah College of Art and Design (SCAD) summer camp a few months ago, but without a scholarship the trip was totally out of our reach.  Lucky for our budding artist, our community and friends came together to help raise the funds for her trip…..and her grandma had enough sky miles to get them there.
Here she is leaving our home at 4 a.m. – which is early, but considering she'd just returned from a mission trip with our church youth to Chicago …. well, let's just say she slept the ENTIRE way to Savannah with a little grumpiness when she had to switch planes in Atlanta: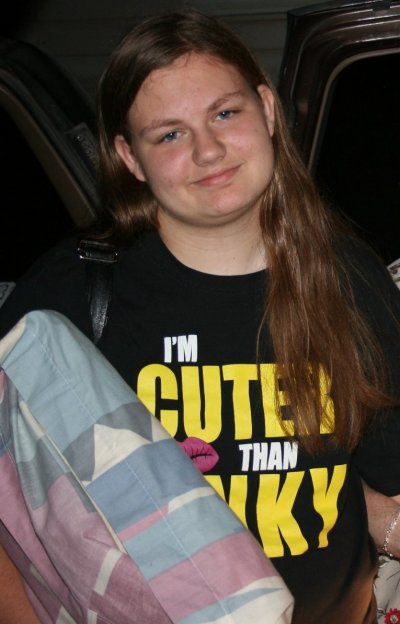 She chose two courses for her summer session – Mixed Media and Fashion Design. 
Now, let's be clear on where we live.  Small town is too big of a word.  The kids' school is Pre-K – 12th grades, with less than 300 students in the ENTIRE school.  There are NOT a lot of artistic-types such as our daughter and there certainly no other students were offered such a fantastic opportunity at one of the nation's top art colleges.  Big thanks go to her art teacher, too, because she started the ball rolling.
The following photos contain the two exhibition pieces of hers that were chosen for their finale to show off to the parents and general public after her week at SCAD: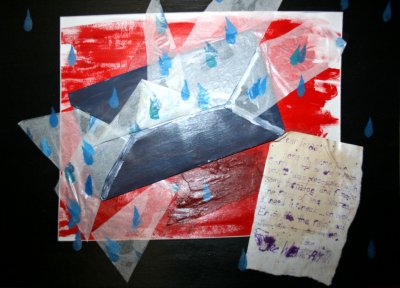 Needless to say, we are extremely proud of the gifts that God gave to our daughter…..and for our daughter who literally stepped out of her comfort zone to travel so far from home and be amongst other talented artists.