I've tried, but the darned kids won't let me forget that they are growing up!  Our oldest daughter just celebrated her 15th birthday last week … booo hooo for me!
We surprised her with a night on the town with her best friend A from church – dinner and a play at the theatre (that another of their friends from church was in).   And yes, I *forced* her to wear the Happy Birthday crown – at least thru the restaurant and for a photo opp!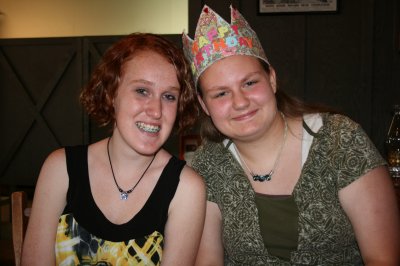 Then A spent the night in the camper with Keara.  On Saturday morning, I came out of my office after checking email, only to find A standing on a tall caliche (hard clay/dirt) pile trying to get a cell connection so she could text her boyfriend!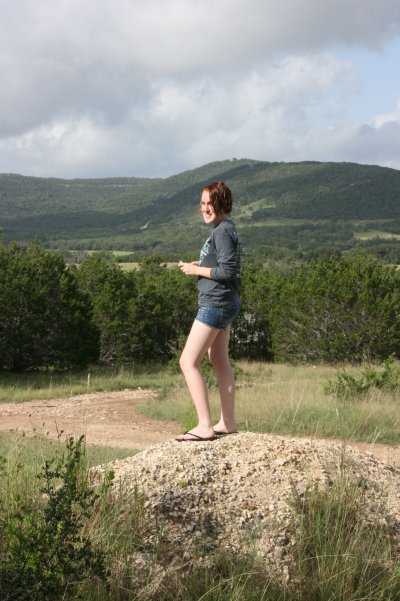 Saturday for lunch was all for DD#1.  She asked for my lasagne for lunch, then we had cake and presents.  I think she had a great 15th birthday!