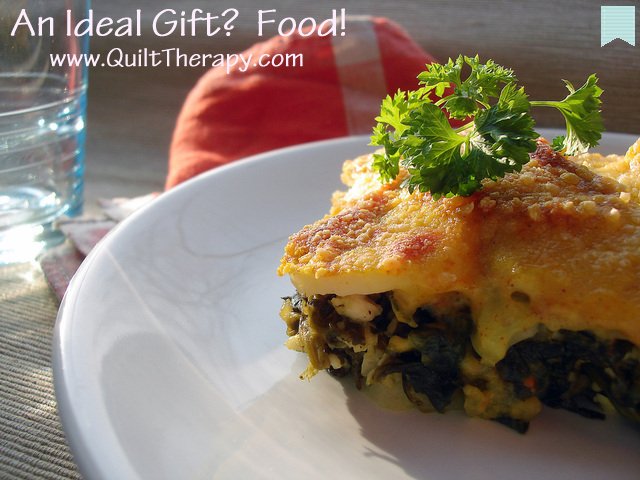 When talking about handcrafted gifts, foods are probably among the top choices. This is because there is no way to prepare them but to use one's hands. Come special seasons such as Christmas, this is the top handcrafted gift choice to many people since these are potential staple items on the table.
Although it is still a few months before Christmas time, it's never too early to think of the food items you can give out as presents. As early as now, you can look for special sweets, tarts, candies, breads and bottled treasures in specialty stores or you can start learning how to make special homemade cookies that you can give to your spouse, friends, relatives, teachers, clients, associates or officemates.
As years went by, possible Christmas food gift ideas or items people give out include boxes of chocolates in various Christmas shapes like star, snowman, or Christmas tree; a selection of fruits, different arrangements of fruit baskets, traditional Christmas hampers that contain Christmas specialty foods such as ham and cheese, traditional Christmas cakes and puddings, mincemeat tarts in different shapes and sizes, festive shaped shortbreads, fruit cakes and bottles of wine like sauvignon blanc dry white wine.
But, if you want your Christmas gift giving more personalized or intimate, you can customize it into different variations such as Wine and Gourmet food gift basket that contains gourmet pepper and poppy crackers, pacific smoked salmon with gourmet cheese spread with wine or a Sesame Crackers food gift which include a selection of garlic and cheese mix and chocolate drizzled almond biscotti and dark chocolate mint sticks with gourmet holiday coffee or bottle of chardonnay and cabernet sauvignon.
Perhaps your gift is going to a busy mom – face it, ALL moms are busy!  Giving a gift of a few frozen casseroles could be a great way to help a family out.  Find out what foods your intended recipient and/or her family likes and then search for casserole recipes that you think they would enjoy.  Completely bake the dish and once it cools, freeze it.  When you are ready to deliver your gifts, attach a recipe card to the lid that includes both the recipe and the reheating instructions.
You may also want to give a Christmas food gift that includes an assortment of various nuts such as almonds, filberts, cashews, pecans, pistachios, walnuts, peanuts, and Brazil nuts; a Candy food gift basket that include several variations of Christmas candies and sweets; or a Nutritious Christmas food gift that contains snack boxes such as fruit and nut mixes, pure maple syrup, jams, and fruit-filled pies.
But, among the many possible Christmas food gift items, cookies—in different shapes, flavors, and sizes—are always on top of the list. Here are some of the cookie basics you need to know before giving out this most popular Christmas food gift.
Choose your recipient's favorite cookie. Knowing your recipient's favorite cookie will make it easier for you to buy or prepare your gift. If not, opt for standard cookies favorites such as fresh ginger cookies, fruitcake cookies, Christmas cutout sugar cookies, and chocolate chip or oatmeal cookies.
Make the presentation attractive. Be creative in packing your cookies by embossing it with ceramic, metal, or plastic stamps or molds or by adding special add-ons to the finished product such as colored sugar, finely chopped nuts, or colorful sprinkles. Make that you decorate the outside of your cookie container with distinctive labels, unique cards, and colorful stickers or wrapping paper. Try to decorate it with something you know about the recipient.  For example, if your recipient likes to crochet or knit, use yarn to decorate a basket or box. Then add a crochet- or knitting-specific item to that recipient's packaging. Or if your recipient is a quilter, add a quilt pattern to the basket and maybe some thread and fabric, too!
Maximize your effort. In making the handcrafted gift, try to give all you've got. If you are baking the cookies by yourself, make sure that you prepare to bake a large selection of cookies by freezing several rounds of this dough in advance.