Notes to Live (and Love) By
A few years ago, our oldest daughter was heading off for two weeks of church summer camp and left us this little note on one of the kitchen cabinet shelves: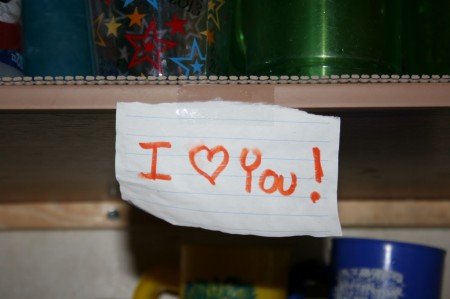 That original note is still there but it started a domino effect on all in our family – just taking a little bit of time and leaving an unexpected loving message for one person or the other.
Here's another (and "bug" in this instance means her dog) she left us with just this past weekend: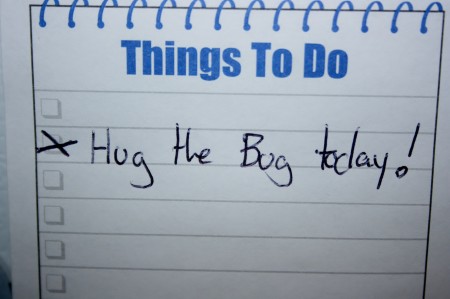 All good, all loving and all from the note-maker's heart.  What a fabulous life lesson that our daughter taught ALL of us in our household!