Architecture Inspired Free Quilt Design
How many times do you look at a building or even the carpet in the hallway of a hotel and think about how neat that pattern would be as a quilt?  I know I have tons of photos that I've taken of these types of things, but forgetting about them when the inspiration to create a new quilt design comes along. 
This photo below is from a bank (I think) building in Winterset, Iowa.  My foster mother, youngest daughter and I had just gone to the Fons & Porter quilt shop and I had to move the car from our parking space as the town was having some type of parade around their town square – and we wanted to stay in town for lunch.  When I parked, my foster mother noticed this brick design on the building and asked me how to make a quilt with that design in mind.  So, I took a photo of it.  And now that I'm back home and was looking through my photos, decided I should take a moment to put the brick pattern on paper for her – design a quilt based on that architectural element on that building! 
Here's the building and design she spoke of: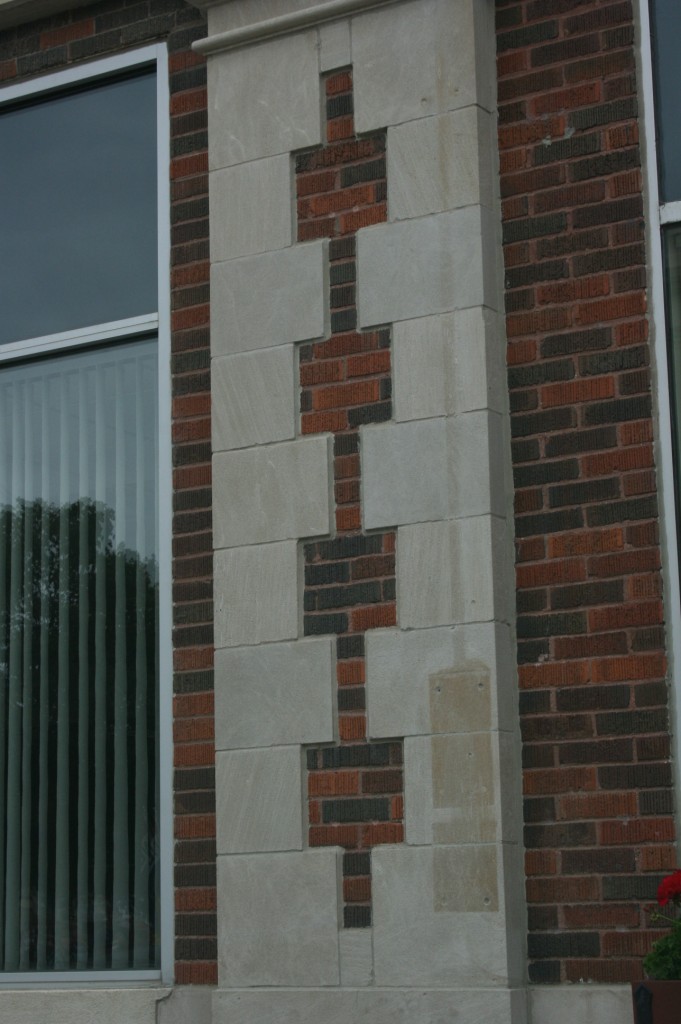 Here's the quilt design that I put together based on this architectural element: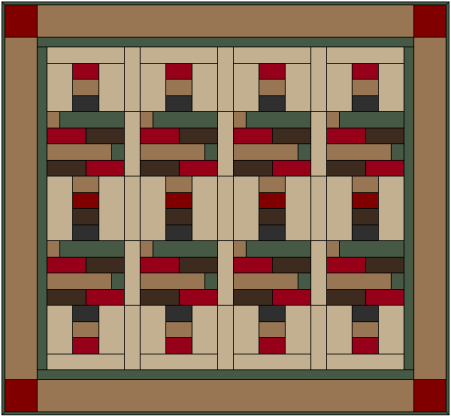 Stay tuned this week for the blocks that went into making the design of this quilt with instructions on how you can make your own "Winterset Bricks" quilt!