"A Quilter's Dream" at Quilt Dash this Month
An optical illusion is something that deceives
the eye by appearing to be other than it is.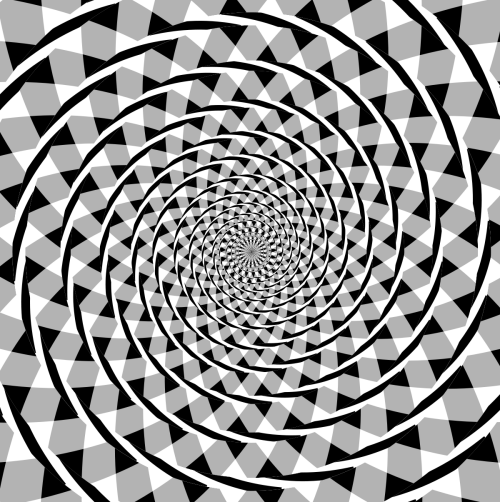 That's what's happening with this month's free quilt pattern over at Quilt Dash.
You don't get the free pattern just for playing our Quilt Dash game. Oh no, you don't 🙂 ! You must complete the Quilt Dash & then you'll earn this month's free quilt pattern.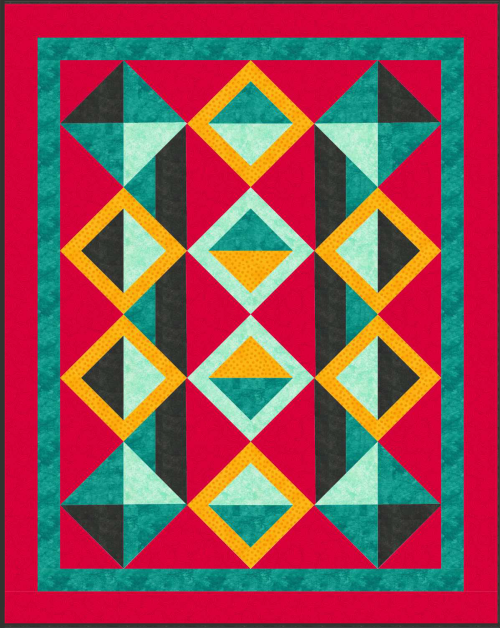 "A Quilter's Dream"
Optical Illusion One
This beautiful quilt was designed by Phyllis Dobbs for Quilt Dash.
Here's what Phyllis has to say about her quilt pattern: "Create a quilt that can be an optical illusion with this on-point quilt pattern consisting of half square triangles and quarter square triangles. Quilters Dream quilt pattern consists of 5 different 8" blocks. An alternate arrangement of the blocks is shown for another option of creating your quilt. The quilt size is 44" x 55 1/4."
"A Quilter's Dream"
Optical Illusion Two
See what I mean? Isn't it amazing how you can just move a few different blocks around & come up with a completely different quilt? I bet you could even change them around a couple more times & still have something different.
Each & every time!
In order for you to download this free pattern, all you need to do is to create a new account (or login to your current account) at QuiltDash.com & click on the link that says "Join the QuiltDash" (no quotes). Once you've done that, you just need to search for the images on the shops/websites/blogs who are participating in this month's Quilt Dash. It's really quite simple & a fun thing to do! Not to mention you get to look at some lovely quilty fabrics that you may just want to purchase (I promise not to tell anyone 🙂 )!