Join Me for the August Quilt Dash!
I have SO MUCH FUN each month, surfing online quilt shops, websites and blogs through Quilt Dash.
There's always something new and different, something I can't live without and something shiny that catches my attention…until I whip out my debit card and buy it. 🙂 And I'm never disappointed at my purchases, either!
If you sign up for a free account, participate in this month's Quilt Dash and finish it, you will be the recipient of this FREE custom designed quilt pattern (see below). Phyllis says about her quilt, "Use your stash with this 'Seasons of Autumn' quilt for colorful appliqué leaves. Appliqué the leaves randomly by color on a pieced block of branches on a tree."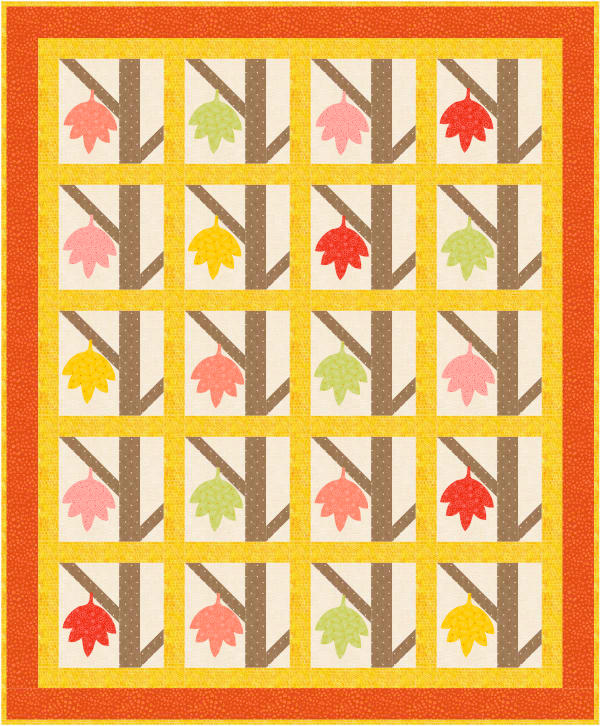 Seasons of Fall Quilt Pattern Designed by Phyllis Dobbs for the August Quilt Dash