A Box for Me, A Box for Me – Whatever Could it Be?
I saw the FedEx truck pull up to my MIL's last week, but since I knew I hadn't ordered anything, I just figured it was for her.  On Saturday morning, my husband showed me a box that was addressed to me…but, I had no clue who it was from: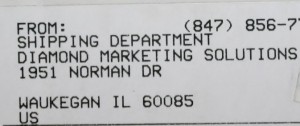 I suppose I virtually know folks in Illinois, but that town didn't stand out in my mind as anyone that I knew – and I had no clue who Diamond Marketing Solutions was nor who had their own shipping department!
My husband cut the tape on the box for me, and this is what I saw: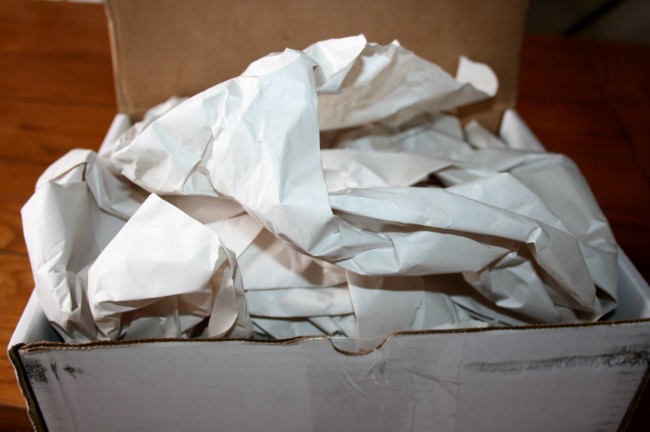 Whoa!  That's a lot of paper packing – but still, it did not reveal a single clue as to who sent the box and what was in it.  I pulled out the paper to find this: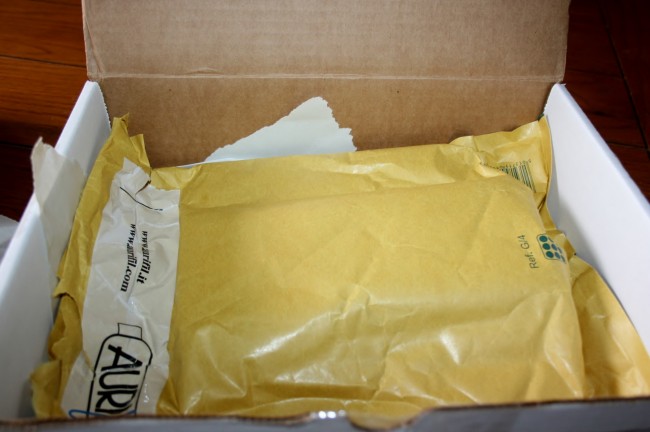 Okay, now I had a hint as to what was in the box but I hadn't ordered any Aurifil thread (I usually purchase mine a quilt shop that carries it)!  My husband then cut the tape on this envelope and out pops some beautiful variegated thread and white thread, 40 wt. for my longarm: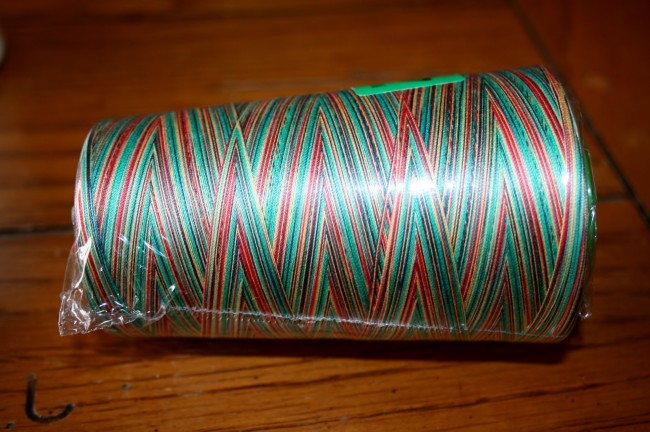 The next thing to slide out of the box was this:

Ah yes, I have quite a collection of these beautiful boxes!  When I opened that beautiful blue and white box – more thread popped out!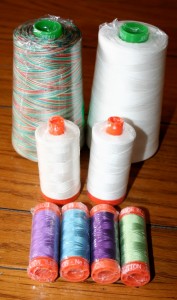 And now the light bulb (or spool) finally comes into focus.  These threads are for Aurifil co-sponsoring my 2015 block of the month quilt at BOMquilts.com!   Look how gorgeous the threads are with the fabric!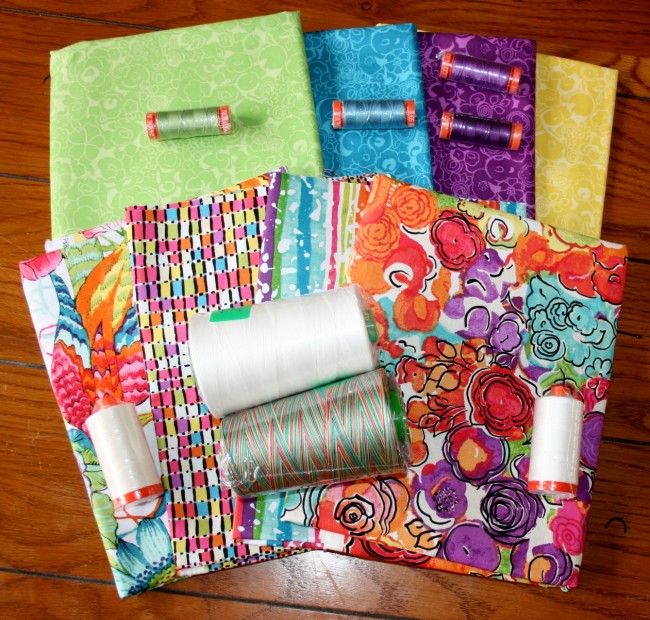 I'll open an unknown box anytime if it has such beautimous fabric and/or thread in it!