Mug Rug Day #2 Simple Tutorial
Yesterday, I gave you a lot of links to find tutorials and/or patterns to make mug rugs.  Today, I want to put a simple tutorial for you to follow to get in the swing of things.  The mug rug is SUPER SIMPLE, with the hardest part figuring out what size you want to make it!  I decided I wanted to make one that not only held a cup of coffee or tea but also a treat.
I culled some scraps from my scrap shelf and started with five 10″ strips of fabric – with the batiks being 2 1/2″ wide and the pink fabric 3″ wide: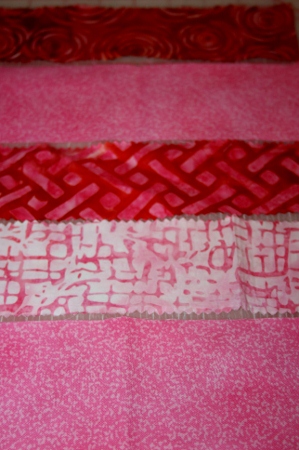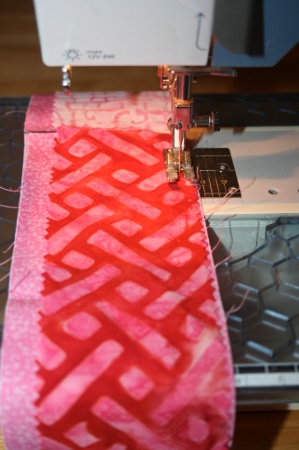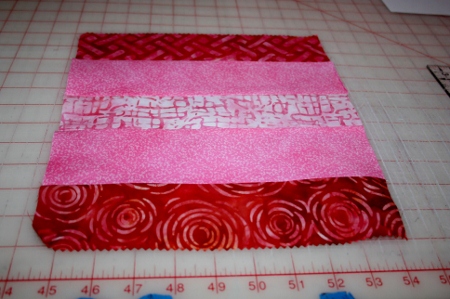 Now it's time to have some fun!  You can make your mug rug out of the strips you see above, once you square them up.  But I was in the mood for some wonky fun, so I cut my strips on an angle and then squared them up: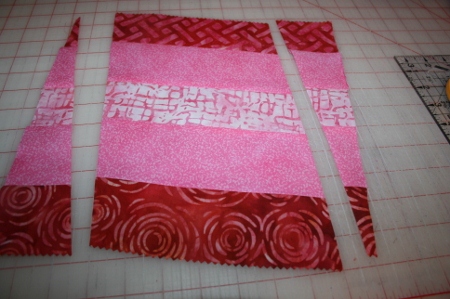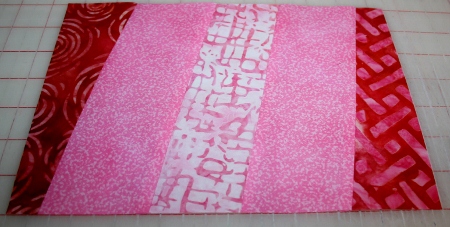 Now it's time to put your quilt sandwhich together with batting and backing!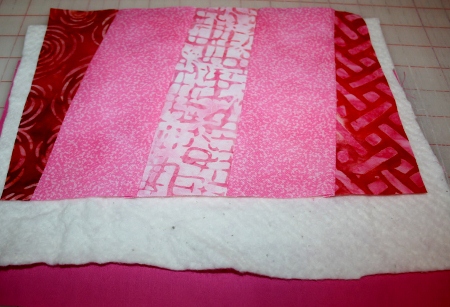 I set this quilt sandwich up and then put a couple of pins in it so the backing and batting were secured to the top.  Then I got out my marking pen with ruler and drew the quilt lines – using a cross-hatch pattern spaced at 1 1/2″ apart: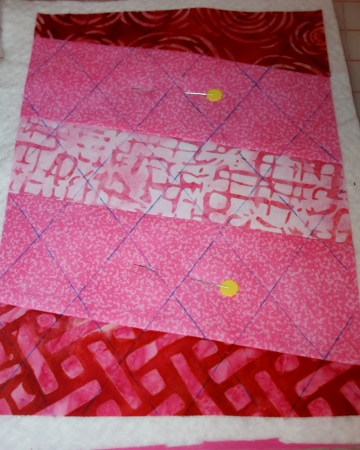 Then I quilted the mug rug on the lines I had drawn: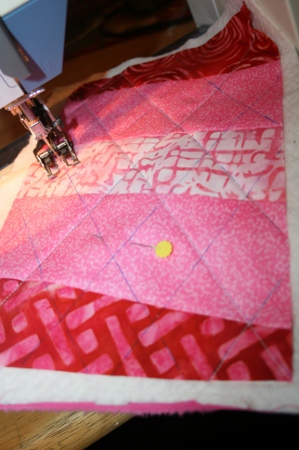 Here is a photo of the back of the mug rug, showing clearly the cross-hatch quilting that I planned for the front: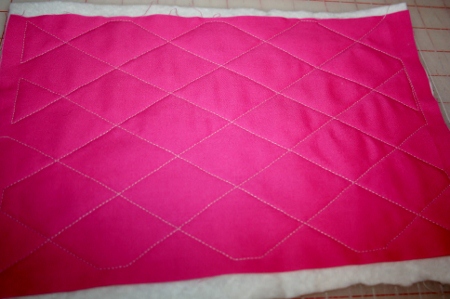 It's now time to square up your mug rug and trim the excess fabric and batting away: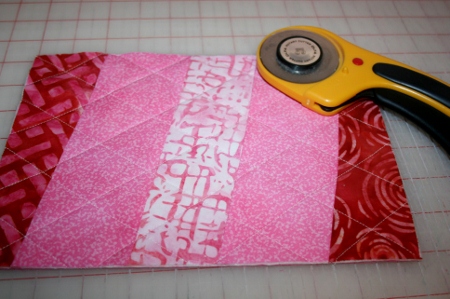 Next, cut your fabric scraps at 2″ x WOF for the binding and sew the binding on it on with a 1/4″ seam allowance: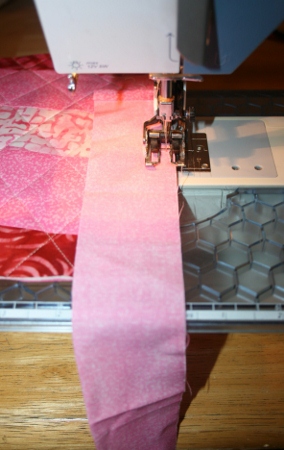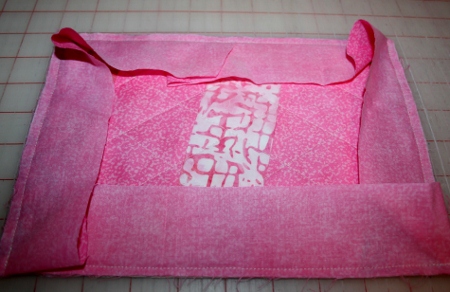 Once the binding is secure, turn your mug rug over and pin the back of the binding so you can whip-stitch and secure the binding to the mug rug: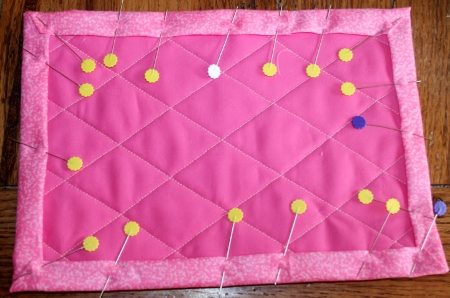 Ahhhh, a mug rug fit for a queen!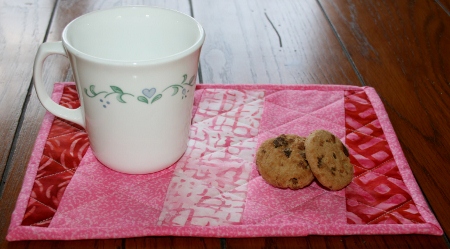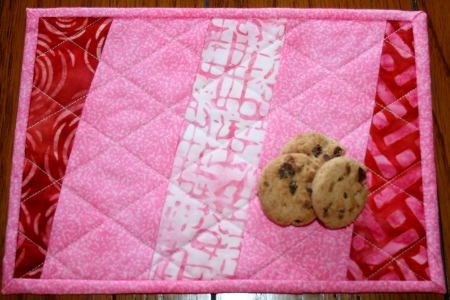 Stay tuned tomorrow for a bit more challenging mug rug tutorial!