My (third) foster mother (FM) is spending a couple of months with us, to escape the Iowa winters.  I don't blame her, I lived through the harsh winters in Iowa, Nebraska and Utah and could care less whether I ever saw snow again in this lifetime!  My kids are enjoying her being with us, and she has already gifted them with a quick three-day weekend to the coast during their spring break and that is a memory they will always have – especially how big my FM's heart is.
But, she started asking me last year if I was interested in having a sewing/quilting studio.  Of course I am, who in their right quilting mind wouldn't??!!  And what a gift!  I only lived in their home for two summers and then left to live with an aunt and uncle who finished raising me.  I didn't realize I left that much of a positive impression on anyone.  When I went and spent two weeks with her last August, she got more involved in the planning of this dream studio….showing me ads in home building projects and planning out the size and space I would need, etc.  To me, it was a pipe dream.  No one had ever spent their money on me in that way.  Oh sure, I get gifts of money for birthdays and at the holidays – and one lovely neighbor gifted me with enough money to cover my initial MS infusion.  I've received gifts of airfare from folks who wanted me to come to come see them.  ALL of the gifts I have received have been received with love.
One day, while my foster mother was here this winter, I took her by a place that made pre-built metal buildings.  We stopped and she got some information and pricing for such.  Originally, she wanted my husband and her to build the studio – but, once she saw how busy he already was, she realized that probably was not going to happen.  So, a pre-built building was her next option, and then my husband and kids, along with my FM, would finish out the inside.  She gave us a dollar figure she was willing to work with and thus far, we're still a bit under budget.
My husband really didn't want another project added to his already long list of projects but he wanted me to be happy so that was his bottom line.  He can finish is other projects as time permits but only has a couple of months until my FM returns home to finish this one.
Lo and behold, when my husband took my FM over to town again, she ordered a metal building!  It took about a month to be built and delivered, but it now sits right out our back door: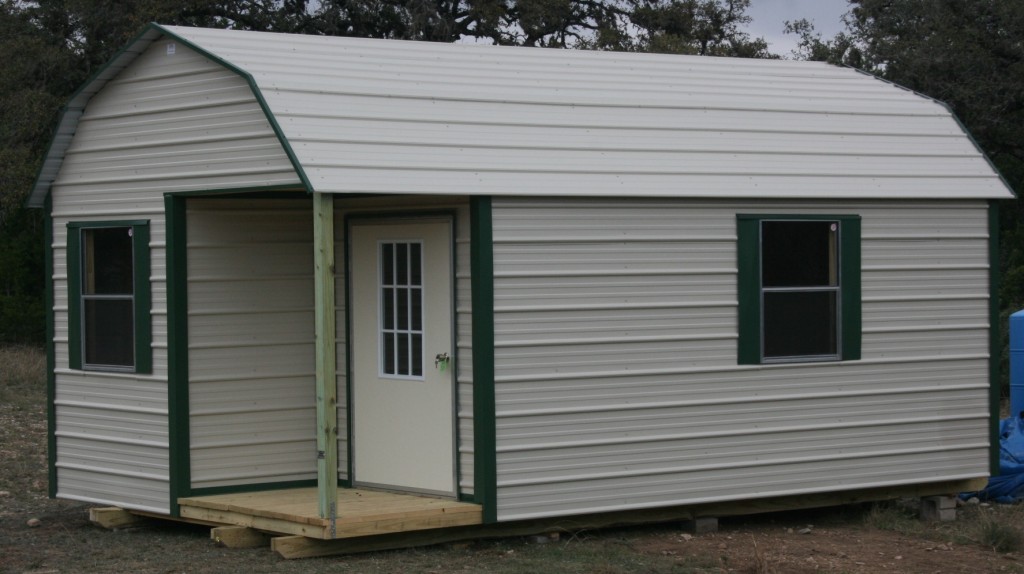 The heating and air conditioner unit has been roughed in and the reflective insulation on the inside of the building is being cut.  There's still a lot of inside-work to do, but with the building here, we're one step closer to that dream!
My FM celebrated her birthday while here, and although this gift is really for the building, it's what I gave her for her birthday: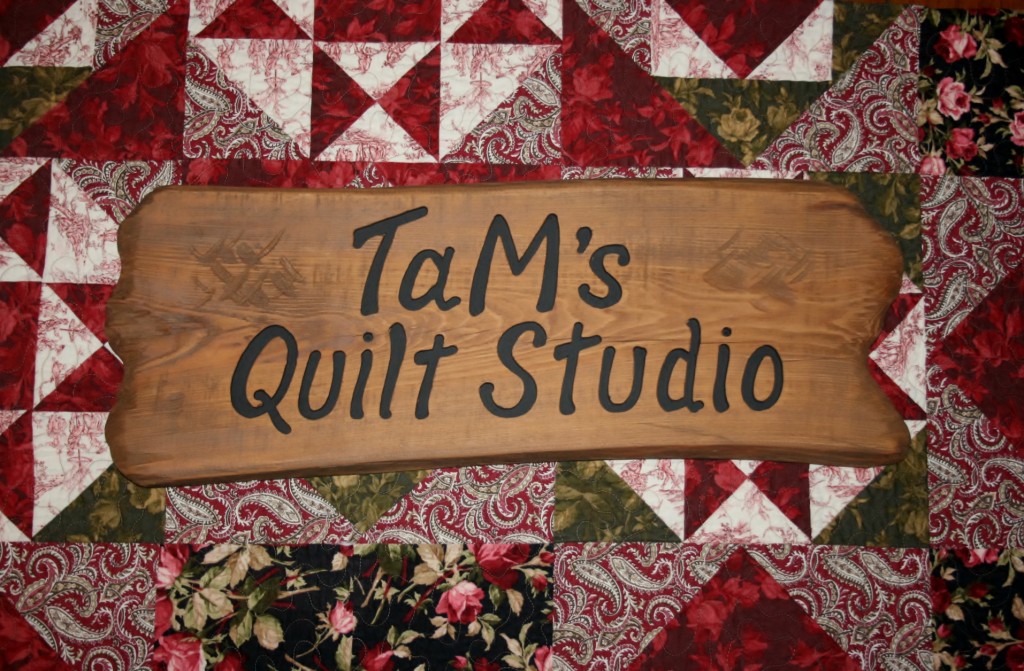 The capital T is for my first name and the capital M is for her first name!  She loved it, said it was perfect for our studio.  And in truth, she wants to utilize the studio in the coming years, as she would like to continue to winter down here.  Which is just fine with us!
And all of this just because she loves me.  Very hard for me to take, but I promise to make the most of it!